Discussion Starter
·
#1
·
Well this was my winter project.
I was hoping to build a old bike and have it fast enough to race/beat current 600s.
Well this is want I came up with.
Please do NOT ask what it would take to make this street legal.
I will not respond to that question.
Its a '89 FZR 400/683 AKA Franken-Bike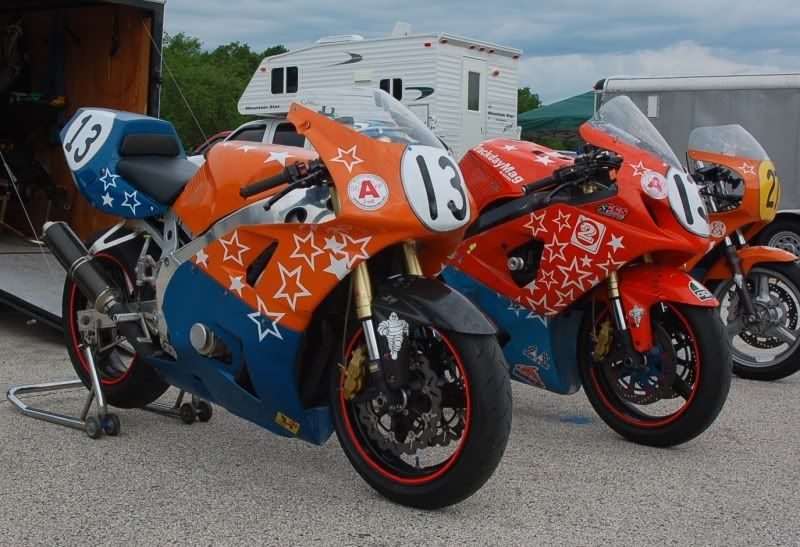 Tightening budget forces the sale of this bike. (you know the story, just bought a house)
And it breaks my heart.
This is truly one of the best handling bikes I have ever ridden.
As the bike sits, it makes over 100 HP to the wheel on Moon Super Cycles Dyno.
Bike was run there in April.
Paint is fresh on older repaired Air Tech skins.
Fresh rebuild on the rear shock, By Superbike Italia
Suspension and sag set for a 160# rider.
The brakes are unbelievable in this setup.
This is the run down on the bike.
Chasis
OW01 Rear Rim 5.5" (Holds a 180 rear tire)
Brembo rear caliper
FZR 400 rear rotor
Renske rear shock
Rear sprockets are OW01 or FZR 750RR or YZF 750
L.H. engine cover NRC
R.H. engine cover CNC Billet
Radiator FZR 1000 '94
Water cooled air cooler YZF 750
Oil filter, YZF or any newer Yamaha small spin on
Exhaust system, Vance & Hines FZR 600 (Carbon fiber can)
Front forks, '04-05 GSXR 600/750
Front brakes, '04-05 GSXR 600/750 wave rotors
Front brake Master, Brembo Rad.
Front wheel GSXR 750 3.5" ('01-'05 are all the same)
Triple clamps CNC Billet with '91 750 offset
Tachometer, stock FZR 400
Chafong handlebars
Starter switch, CBR 900R
Throttle, R1 single cables
Clutch lever assembly, GSXR 750 '90-95
Seat section, FZR 400
Tank Cover, FZR 600, '89 - ?
Upper and lower fairing, RC 45
Windshield, RC 45
Carbon Fiber front fender
Cone TI bolts and AL bolts through out the bike
CF Woodcraft rear sets
CF Wood craft clips-ons
Polished frame and Swing arm
Engine
Bottom end (crank, cases, tranny, etc.), FZR600
Top end, '95 YZF600 1MM over bore (Making the 683cc)
Megacycle cams, stage 2
Head ported and machined 0.020" with Serdi valve job
Carillo rods
Lightened and balanced crank and clutch basket
[Flat slides
FZR 400 ignition coils
Vance & Hines power pac
Yamaha kit valve springs
Vacuum fuel pump
Wrapped exhaust, with CF can.
The bike tips the scales at 335# full of fluids, with only 1 gallon of gas.
And More Pictures...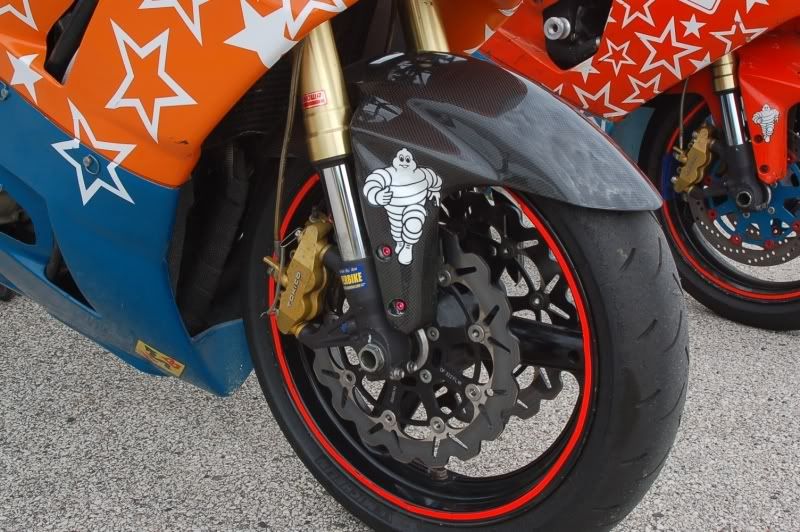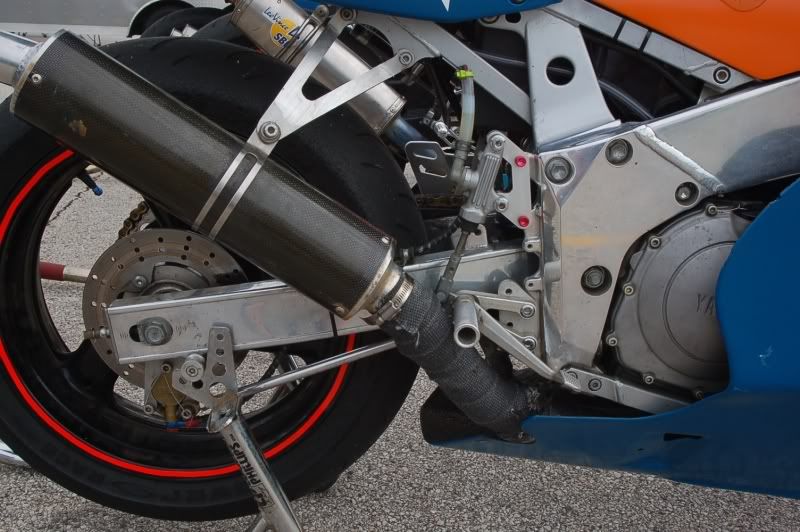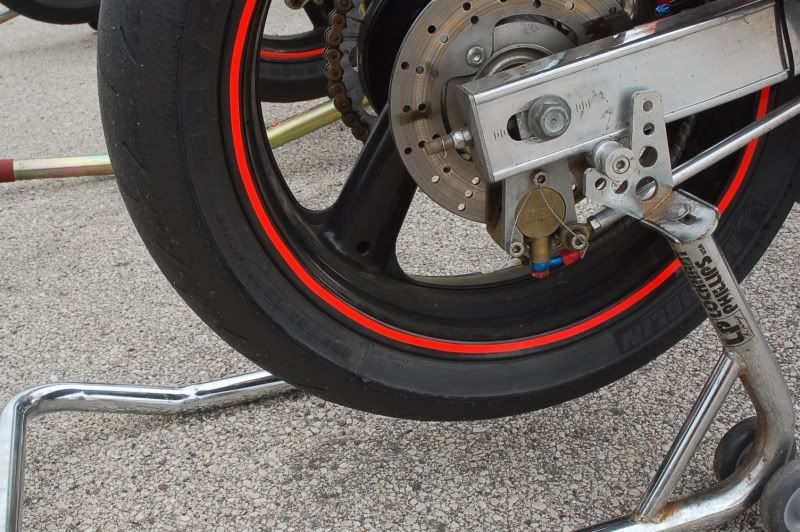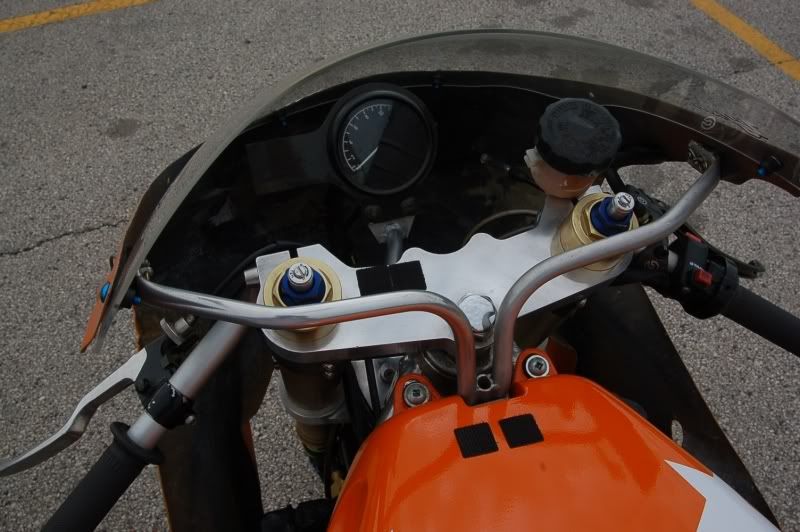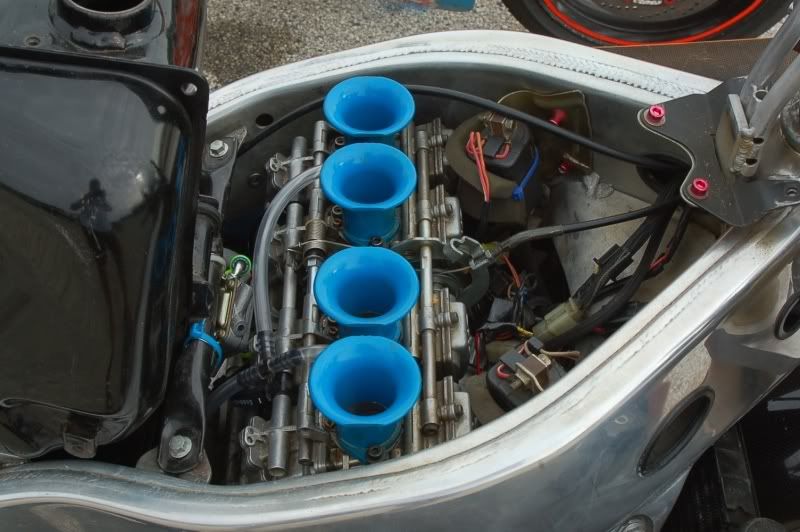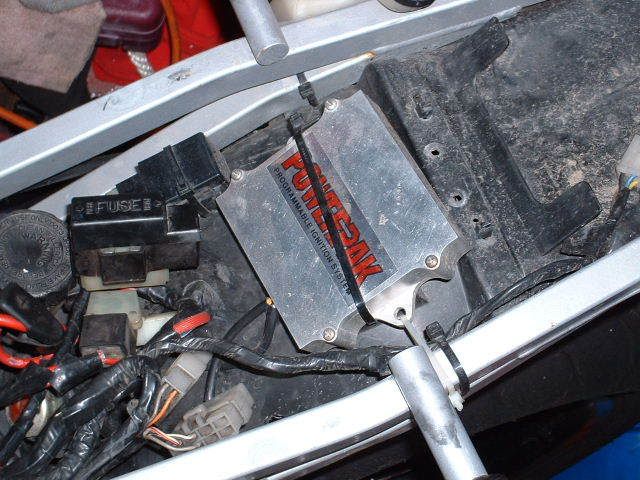 Right now the bike is tuned on 4:1 Pump and 110 Leaded gas.
Best run with this fuel was a 103
If you tuned the bike to run on VP 4.2... I am sure you could put down 110+ to the wheel.
I have a dyno sheet that shows the motor making 108.9.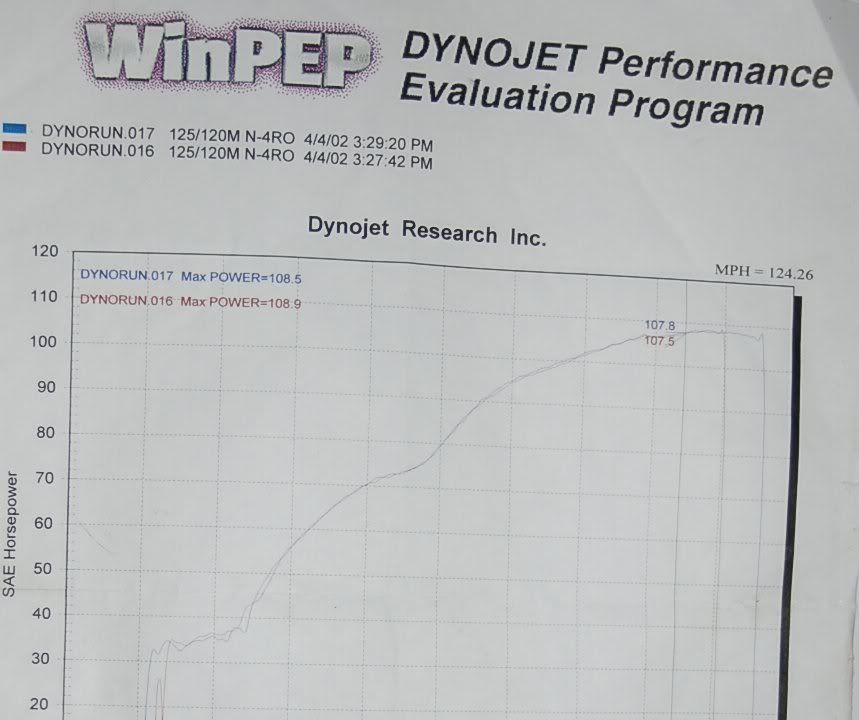 Bike is Located in Milwaukee, WI
Asking Price... 4500. (I don't dare figure out how much I have into this)
If the bike doesn't sell before July 4th, it will go on Flea-bay. :furious
Contact @ Xian_163 AT Yahoo.com
Title is clean... but its Canadian.
All Documents go with the bike +Bill of Sale.
XIII