Some consumers wait the entire year to make a purchase until the Black Friday sales extravaganza. This is the perfect time to start a restoration project or simply get your vehicle ready for the upcoming riding season! We all used to large family gatherings to enjoy Thanksgiving, but this time is also known for businesses offering their products at a reduced price. In our day and age it's very easy to buy gifts online and send your friends and family your love remotely.
The time is right for that right now! Enjoy a great online shopping experience at MOTORCYCLEiD while staying in the comfort of your own home. View the list of the top special offers and discounts from some of the top manufacturers in the industry. Act quickly while offers still valid to purchase the greatest products at the best price. Prices have been already reduced.
Eibach Holiday Sale
Eibach™ | Fork & Rear Motorcycle Spring Kits, Spacers, Preload Shims - MOTORCYCLEiD.com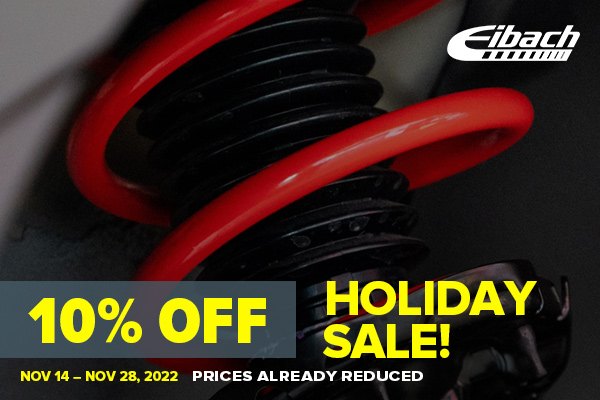 Eibach has specialized in manufacturing high-quality springs and related products in all sizes, for all types of industries. Now is the best time to improve your bike's performance with extra savings! Enjoy 10% OFF all Eibach products through November 28, 2022. Hurry up and take advantage of this great deal!
BikeMaster Fabulous Deal
BikeMaster™ | Batteries, Mirrors, Motorcycle Tools, Accessories, Parts - MOTORCYCLEiD.com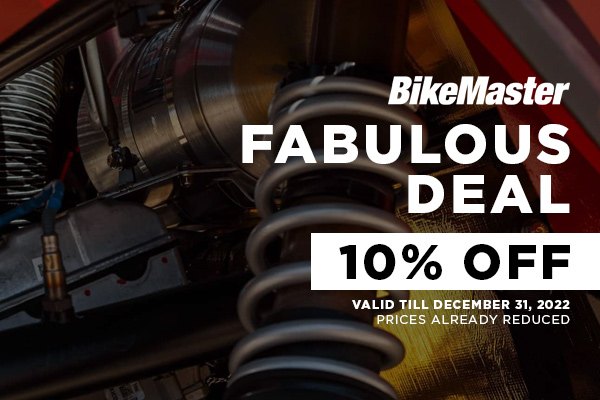 All motorcycle owners are looking for high quality, durability, and great performance when it comes to bike parts and accessories, and that is exactly what BikeMaster can offer. Moreover, right now you can buy these products with a 10% discount! Do not hesitate any longer, the time to make your purchase is now! This deal ends on December 31, 2022.
FirstGear Motorcycle Apparel Sale
FirstGear™ | Motorcycle Jackets, Pants, Gloves, Boots - MOTORCYCLEiD.com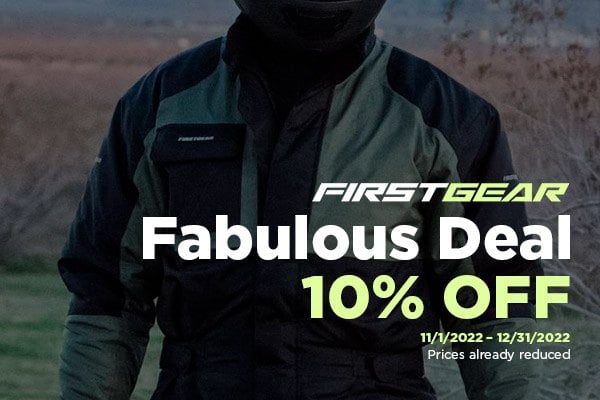 Whether you're mastering the world's roughest terrain or heading out for the slopes, Firstgear has the unique gear you need for every ride that will dial up the maximum levels of pure driving enjoyment behind the wheel of your powersports passion. Shop now while select products are 10% OFF and rush into adventure! Hurry up! The offer is valid through December 31, 2022.
ProTaper Accessories Deal
ProTaper™ | Motorcycle Grips, Handlebars, Handguards, Sprockets - MOTORCYCLEiD.com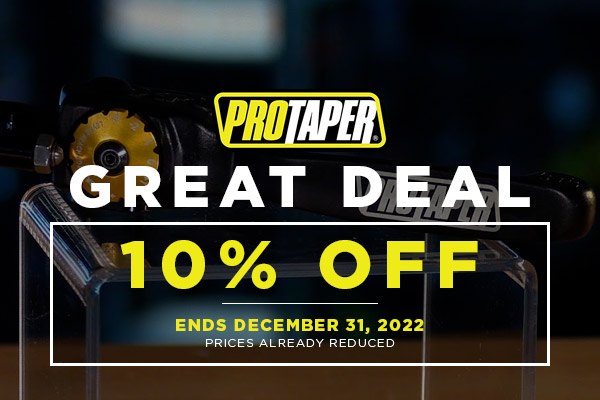 ProTaper products are proven to be functional, reliable, strong, and durable. Right now you have a unique opportunity to take 10% off your favorite items! Do not hesitate! Gear up now and avail the amazing ProTaper products in our store! This offer is active till December 31, 2022.
Don't panic if you don't know what gift to buy this holiday season for someone who's a motorcycle rider. Here, we provide our 10 suggestions for this year, each of which would be treasured:
The 2022 MOTORCYCLEiD Holiday Gift Guide
To find out more about cool active deals at MOTORCYCLEiD, use the link below:
MOTORCYCLEiD.com Coupon Codes, Discounts, Promotions
Give our sales team a call at 888.903.4344 (Toll-Free) or 1.732.867.9995 (International) and we'll answer all your questions.