Discussion Starter
•
#1
•
I noticed shortly after I installed my Vortex rearsets with a K&S brake switch that my brake light was staying due to the Vortex rearsets not having a return spring, I saw Graves had a spring but it cost $20, I made mine for $1.45:thumbup This is my first How-To so please work with me here, if I left anything out let me know, and the pics arent the greatest but you get the idea:wink
1. remove the cotter pin and the rest of the assembly there. youll want to loosen the jam nut before taking the pin out.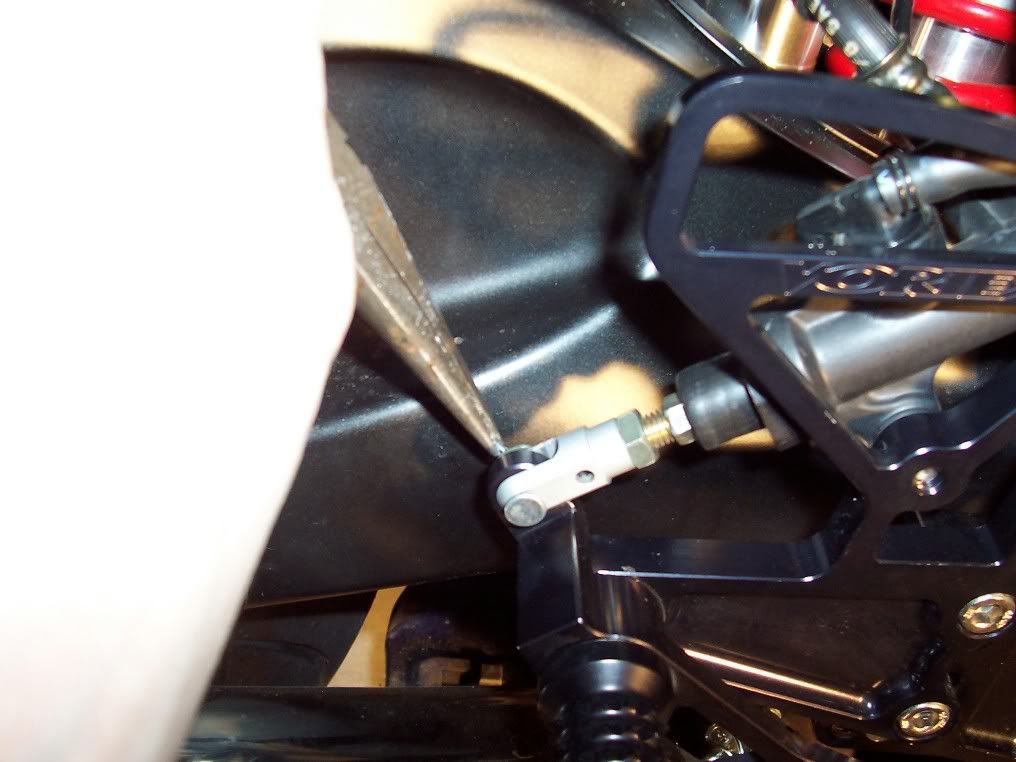 2. next remove the rearset brake braket mount.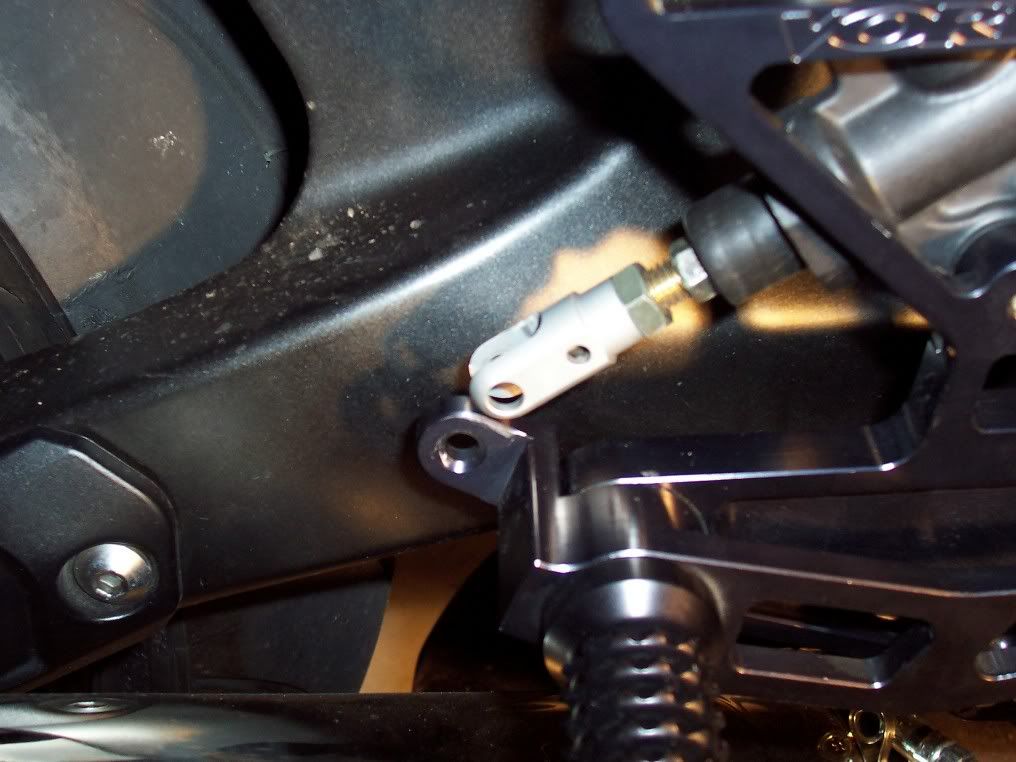 3. heres the spring and washer I used, the spring was originally about 5" long and needed cut, I used a dremel. the large washer pictured here is to hold the spring in place and it goes on the bottom, the smaller washer keeps the spring from moving around, it fits perfectly inside the spring, I didnt get the sizes as this was a last minute How-To, Ill get the sizes up tomorrow.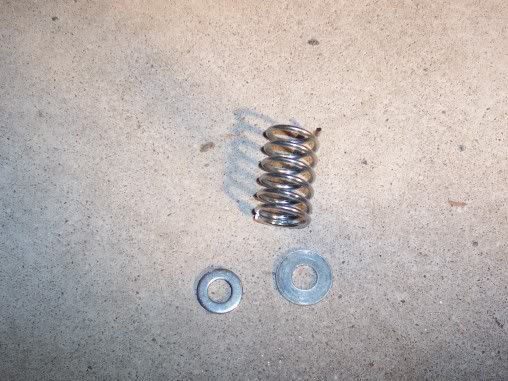 4. after you have cut the spring to proper length (the length is up to you, mine is about 2") place it on the master cylinder with the cut end facing into the master cylinder.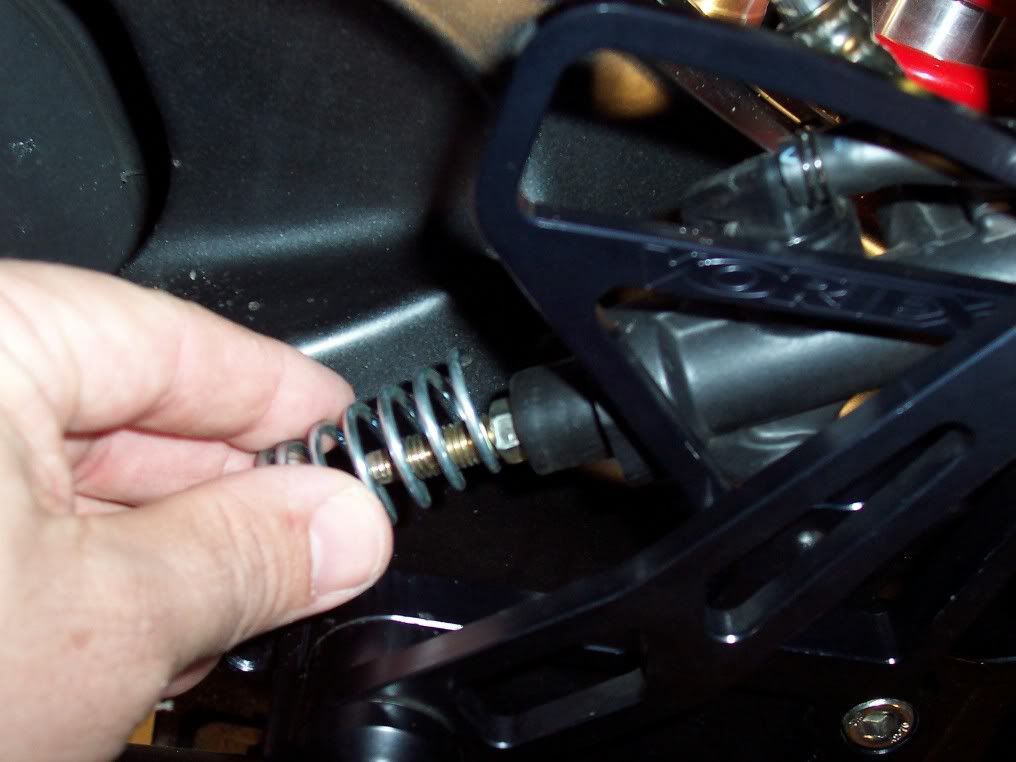 5. now place the washer over the stud, placing the smaller washer on top of the larger washer. now thread the original nut back on, again how far you tighten the nut is a matter of preference to brake pedal height.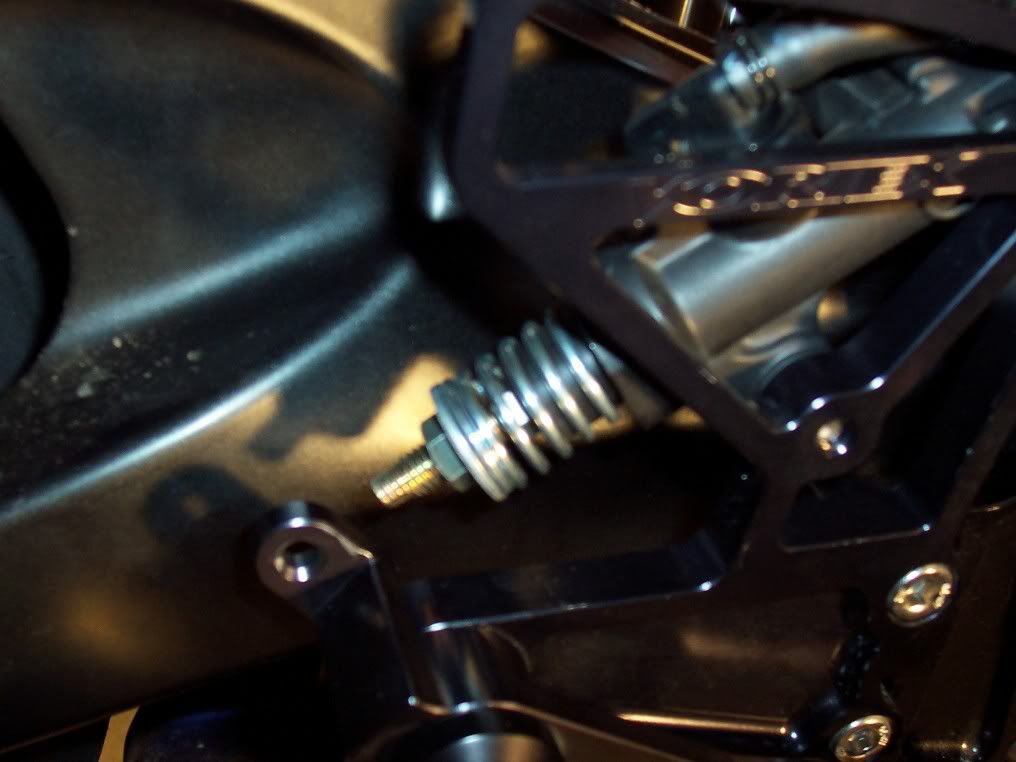 6. now thread the original mount on and lock the jam nut down, and put the retaining pin, washer and cotter pin in and your done. the pedal feel is awesome and my light no longer sticks on:thumbup