For those of us that are too cheap to buy a carb sync tool and don't have the option to borrow or rent one, here is how to make one.
Materials you will need:
- A large wooden board. Mine was 4' tall and 1' wide.
- 24' of hose that is either 3/16" or 0.17" inner diameter. My hose's outer diamter was 1/4"
- Yardstick (optional)
- 4 1/8" hose menders. These will hook your carb sync tool to the bike.
- 2 T-fittings to connect your hoses. My t-fittings were quick disconnects for use with hoses that had an outer diameter of 1/4"
- Something to secure your hose to the board.
Overall materials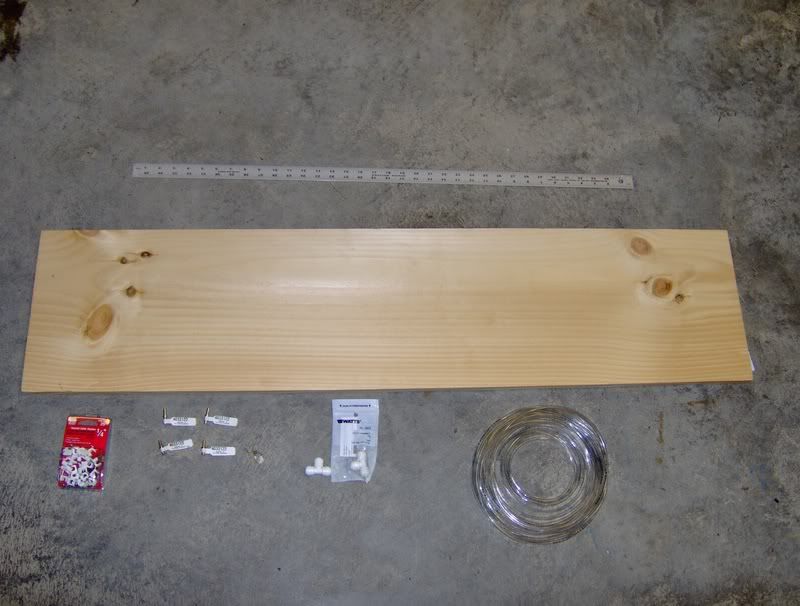 1/8" hose menders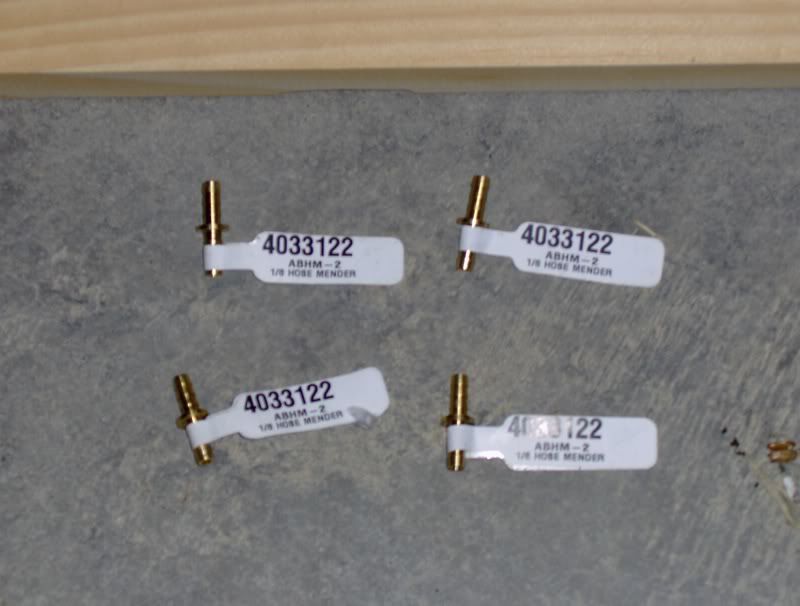 T-fittings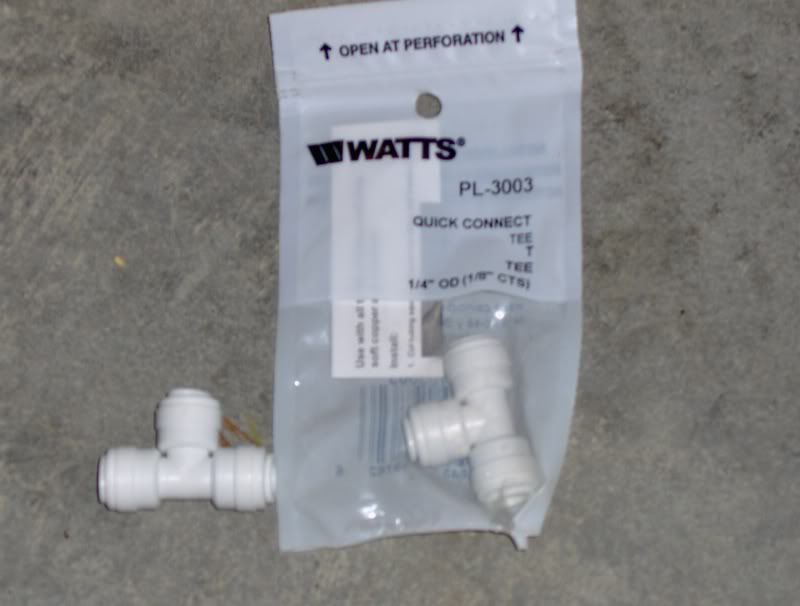 0.17" ID hose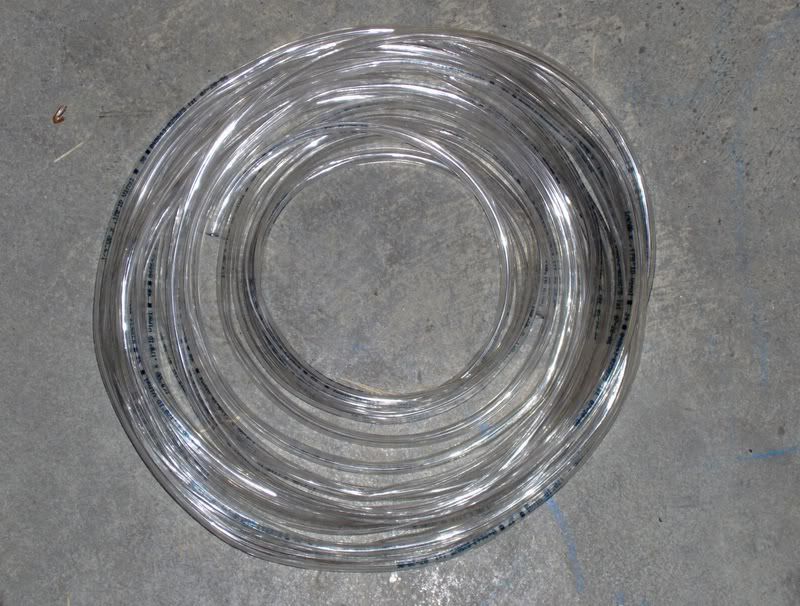 Now that you've got your materials, cut your hose into 4 equal pieces of 6' each. You will also need a 3" piece of hose to connect your two t-fittings together. Route the hoses as shown in the picture below:
Place the hose menders on the tips of your center hoses. Don't put any on the end hoses yet because we still need to put oil in your carb sync tool:
I used two stroke engine oil in my carb sync tool, that way if something should happen and the engine sucks it up it won't do any harm. It also gives it a cool green color. Automatic transmission fluid will work to and gives it a nice red color.
Now, to put oil in the carb sync tool, put one of the end hoses into your container of oil. Put the other end hose in your mouth. Block off the center two hoses (the ones that have the hose menders on them) with your thumbs. Now suck on the hose that's in your mouth and you should draw oil into your hose. After you've got enough oil in there, stand your carb sync tool upright so that all the oil flows to the bottom and evens out, as well as letting any air pockets rise to the top.
Go ahead and put the hose menders into the end hoses.
Your carb sync tool should look something like this: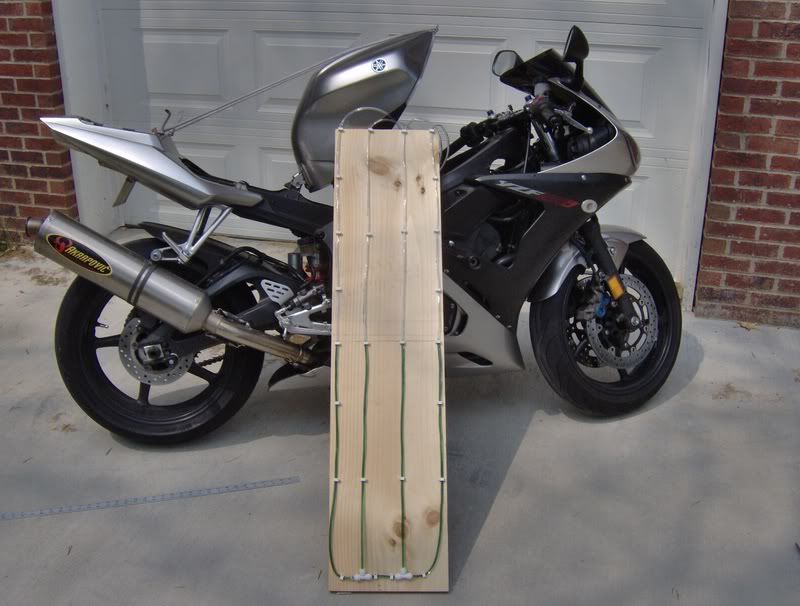 Here's what my carb sync tool looked like after I adjusted the throttle bodies. My carb sync tool was extremely sensitive and this was the closest I could get them together: