Here is a How-To I put together on making Angel Eyes for my 2004 R6.
You do not have to follow these instructions exactly how I installed my Angel Eyes.
I would prefer you just us this instruction as a guide to create your own way to
install the Angel Eyes. Anything you change I would like to hear what you did
differently. Its always good to have other ideas or suggestions.
I will have to warn you. The installation I did has not been fully tested. I have
not ridden my bike since I installed the Angel Eyes. So I do not know how well
they are going to hold under riding conditions. But I can say I feel confident in
the installation I did, and it will hold up against almost any style of riding.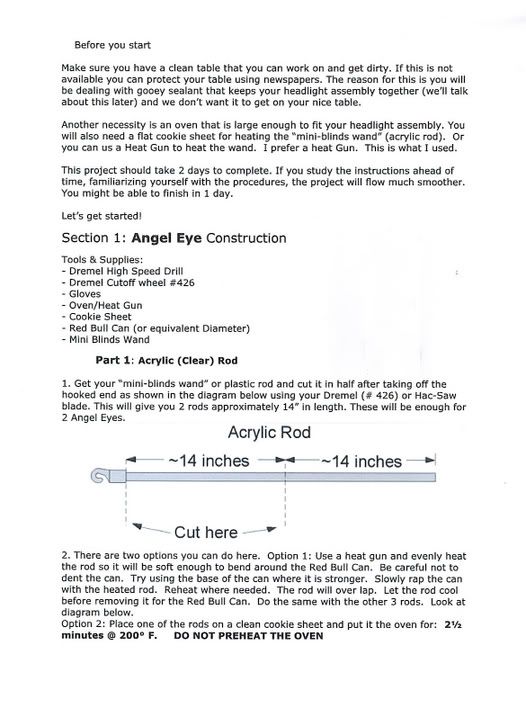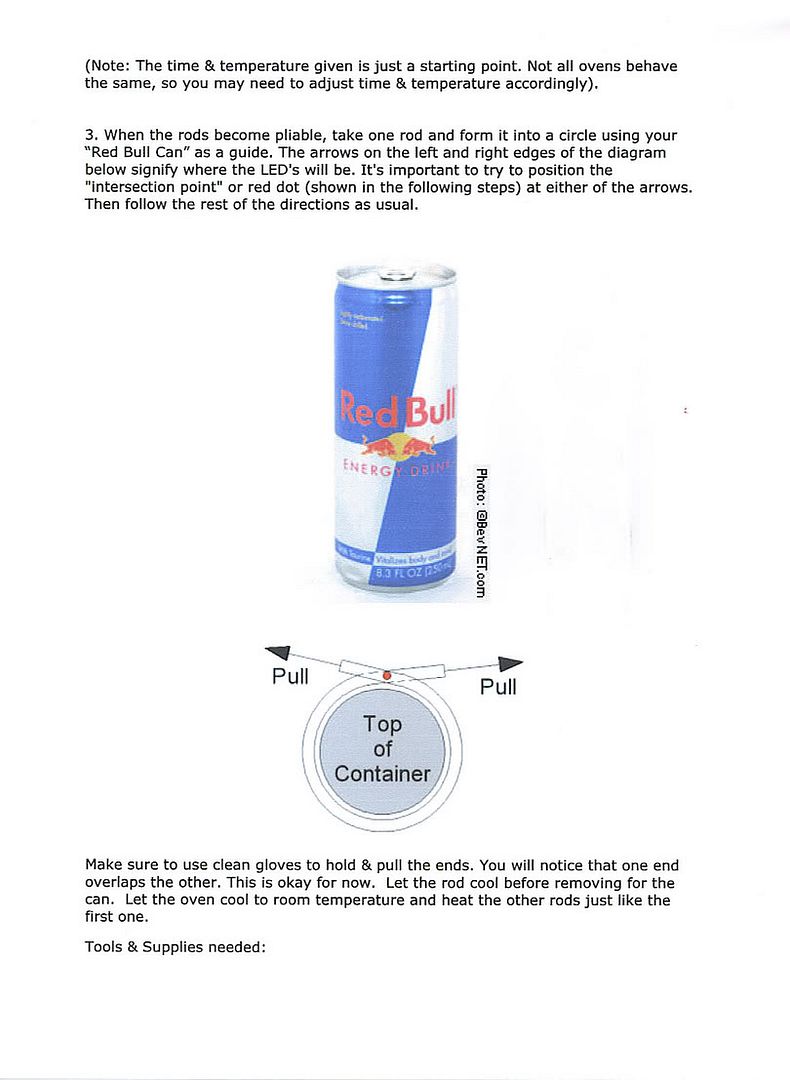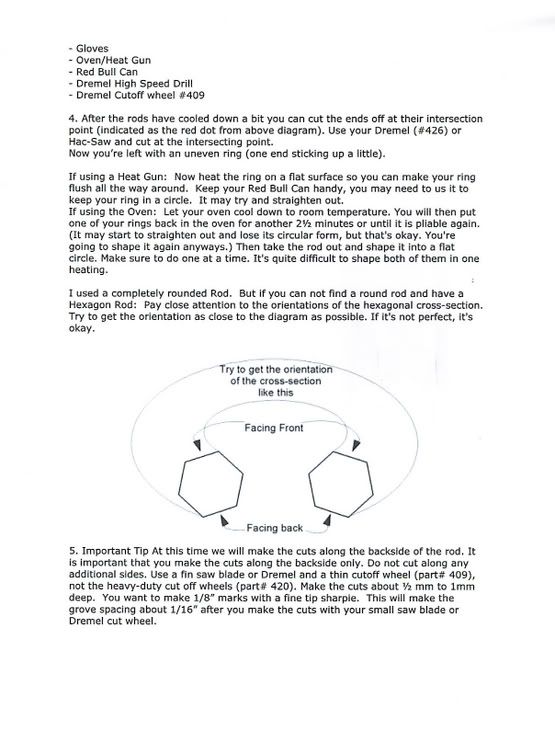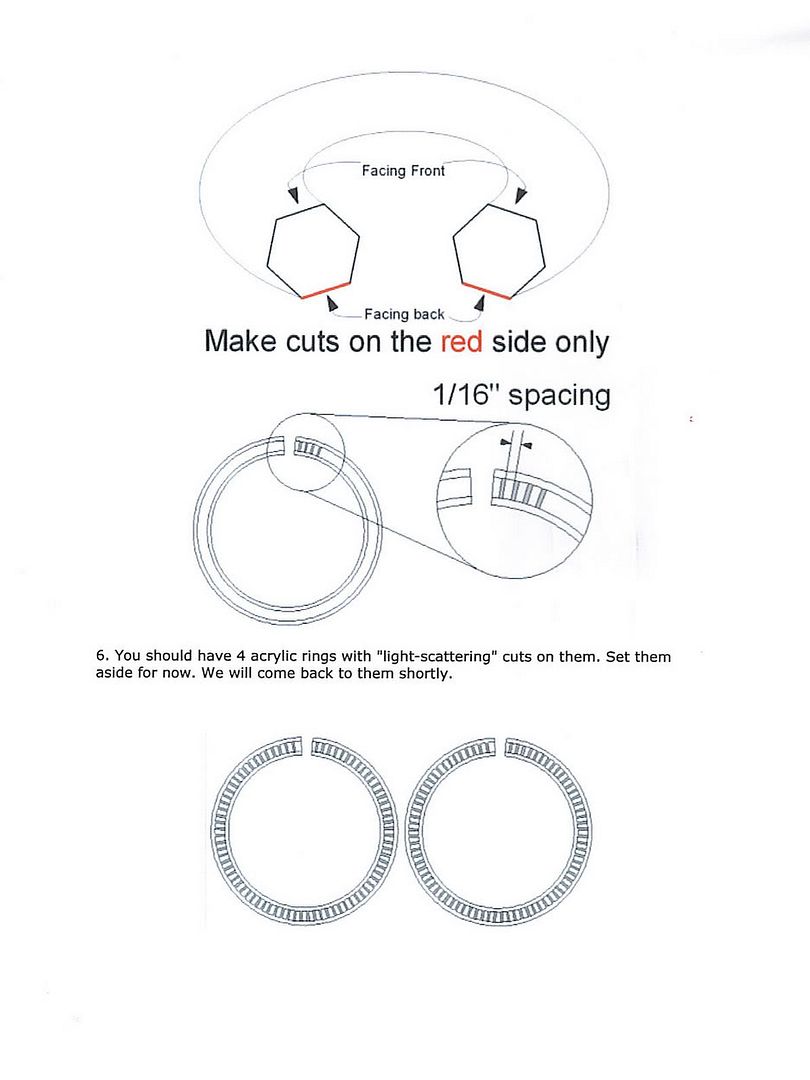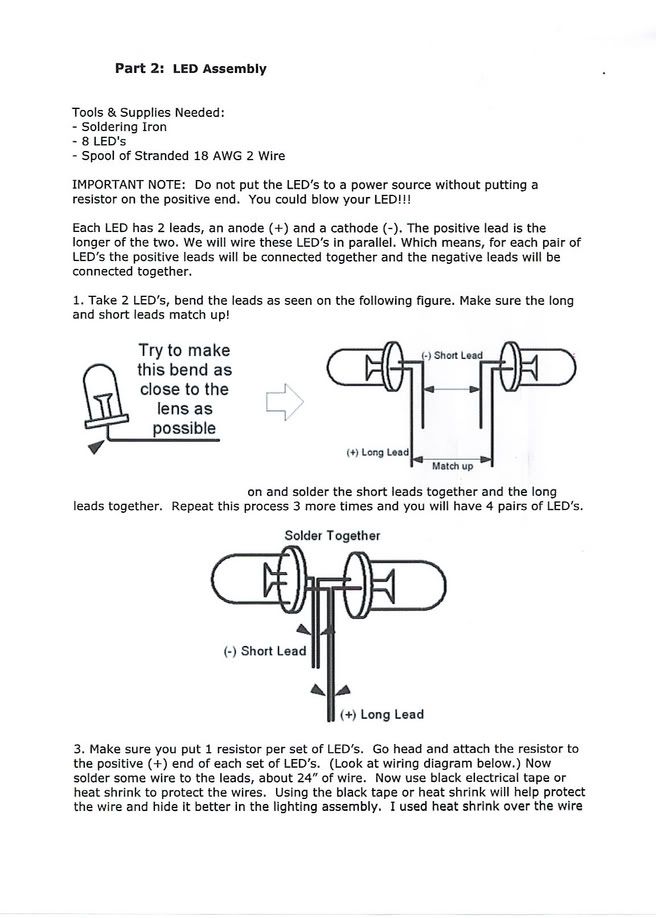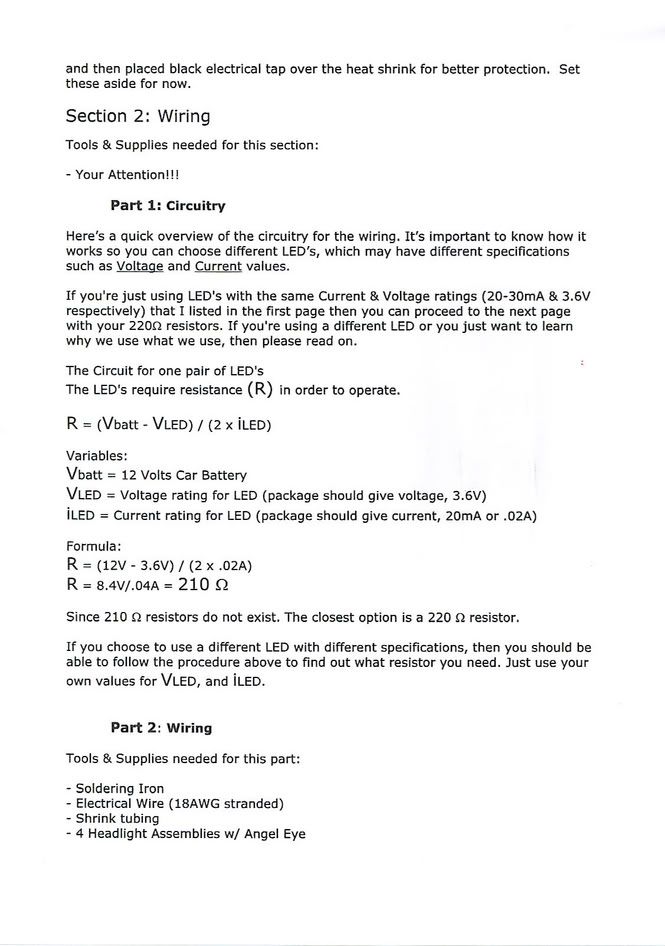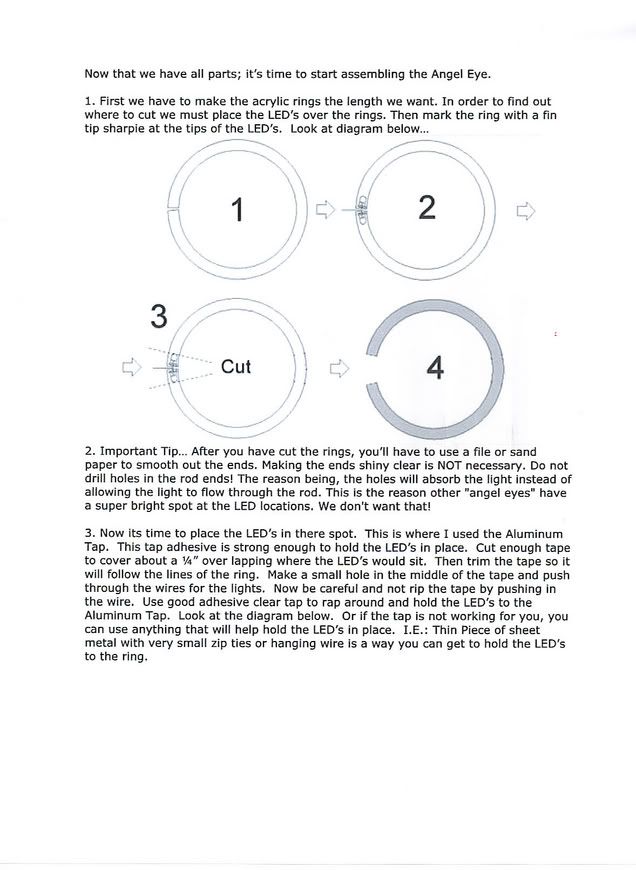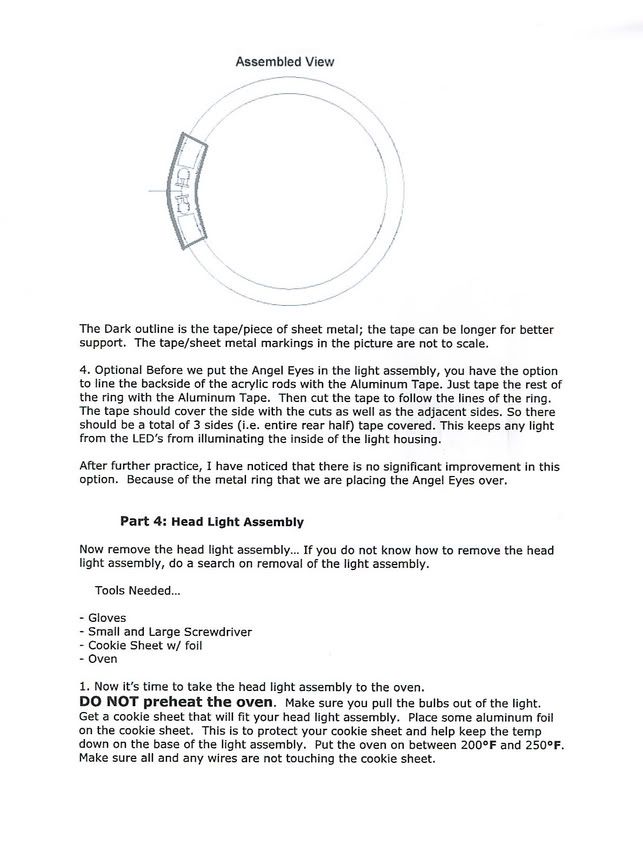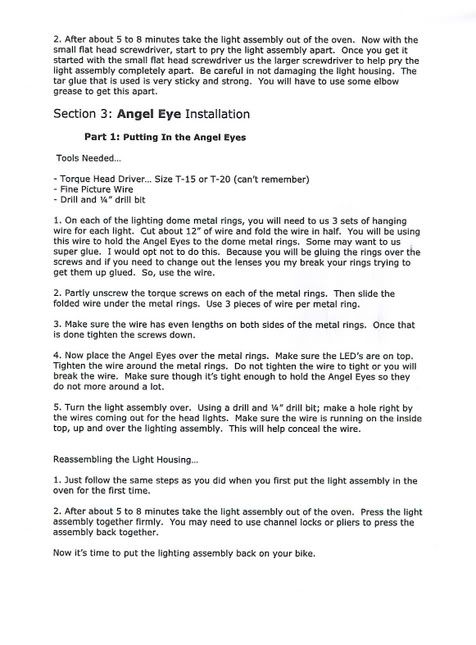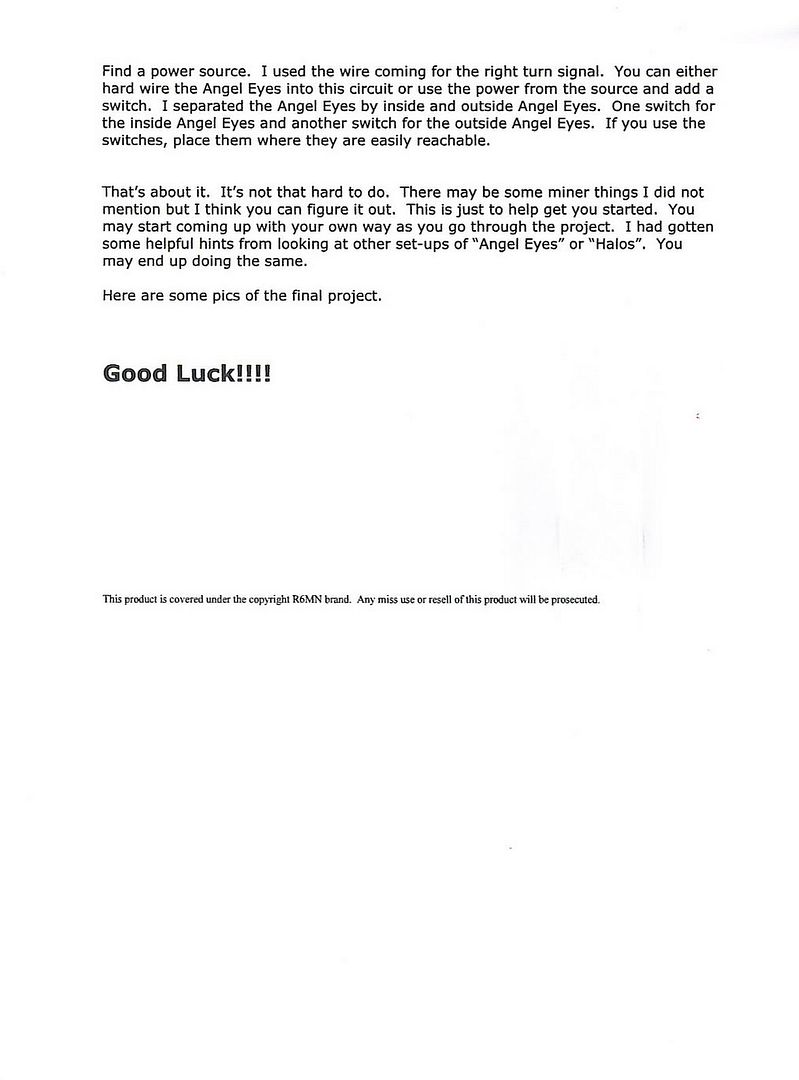 With That Said, Good Luck and Have Fun!!!!
Here are some pics of the comleted project...
Disclaimer said:

This How-to is a functional how-to and meets the criteria that is used to decide when a post becomes a "how-to". However, we strongly urge you to do your research prior to this modification and understand that if you so chose to do this, you do so completely at your own risks.
© R6Messagenet.com All Rights Reserved