Discussion Starter
·
#1
·
When I got these things they came with a bunch of screws and no directions but they're really pretty easy to install.
Heres what they give you: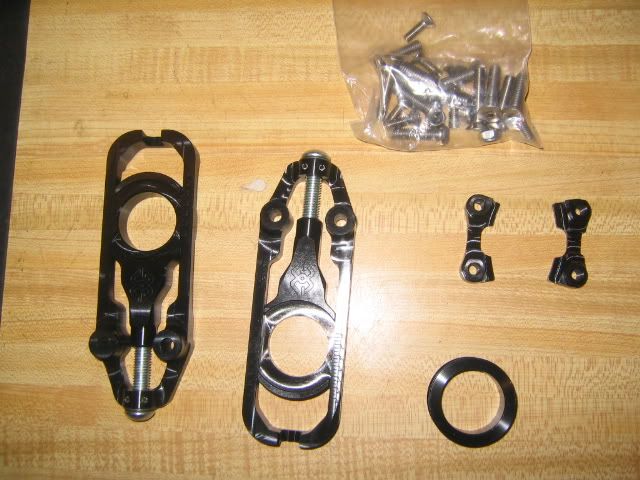 The 2 chain adjusters, 2 little brackets that keep the adjusters flush with the swing arm, a circular piece, and a bunch of random screws and nuts.
First you'll need to remove the rear wheel (and the aluminum blocks), then remove the stock adjuster bolts. All you'll need is the actual axle.
Now find the 2 shortest screws that they gave you. These are going to mount the adjusters in the spot the stock ones went.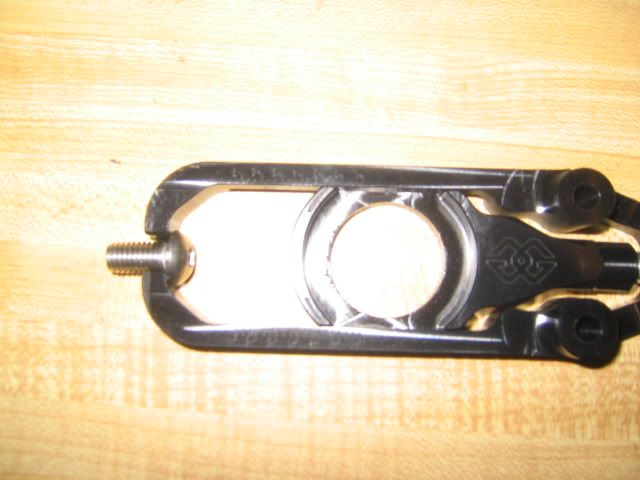 Before you install the adjusters make sure you have the right one for the right side. The axle will sit flush in one while the circular piece will fit in the other one.
Once you have the adjuster mounted with the front bolts, find the 4 screws that fit the rear brackets.
This is a blurry pic but the brackets basically keep the adjuster flush with the swing arm.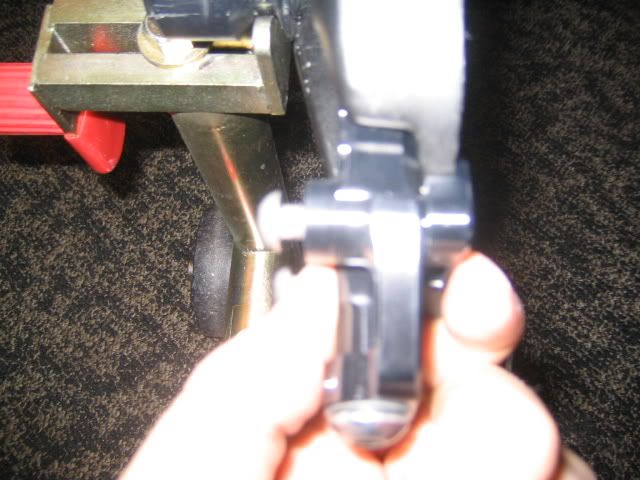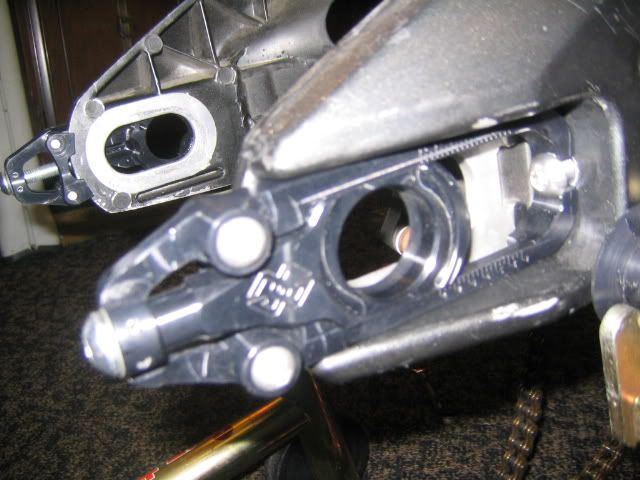 Now mount the wheel up and slide just the axle through like you normally would.
Notice how the axle lines up with the grooves in the adjuster.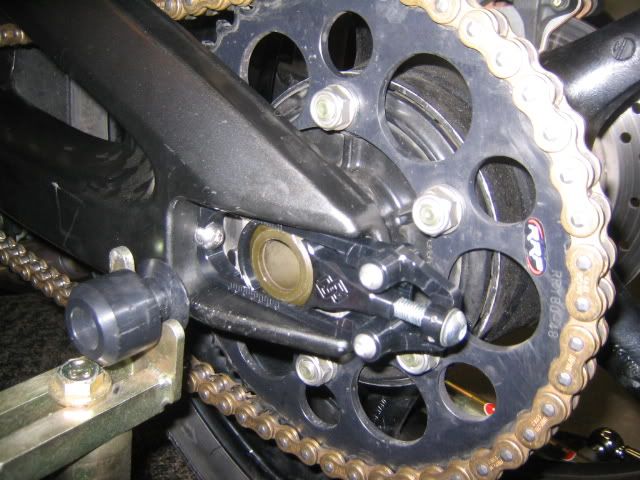 Before you put the nut and washer back on put that circular piece on first, then the washer and nut.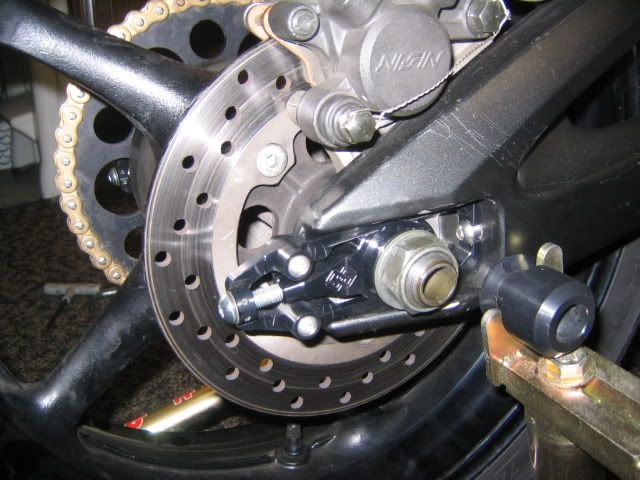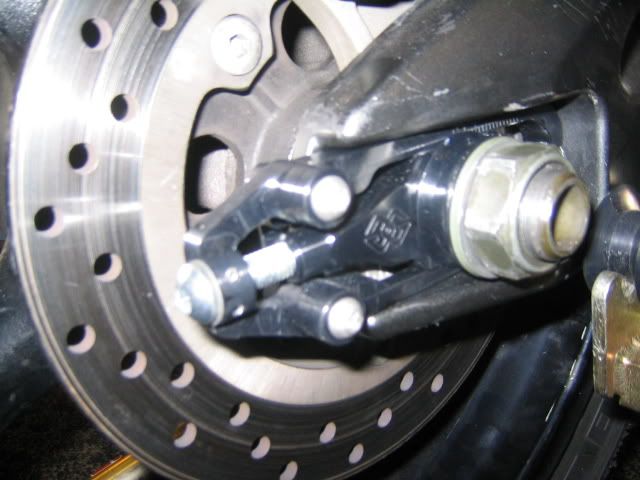 Before you tighten the nut adjust the chain slack and make sure the alignment is right. To adjust, you simply tighten/loosen the screw that points backwards. You'll see the tick marks on the adjusters which make it a lot easier to align than the stockers. Then tighten the axle nut and you're done :thumbup
© Copyright 2005 - R6Messagenet.com - All rights reserved.