Here is a basic how to remove your entire Air induction System 03'-04' R6 for about $2. (For 06's refer to post #136 for added info.)
If you have questions on why you would remove it there are some threads on this board that explain it.
You need:
-One 1/2 inch hose cap sold at any Auto Parts store
-Two 5/8 inch hose cap
-3 small hose clamps to secure caps
1.) Remove or prop gas tank. I usually prop my tank for basic work like picture shows. For the AIS removal I decided to remove the tank. The AIS hose that runs to air box is circled. Soon to be removed..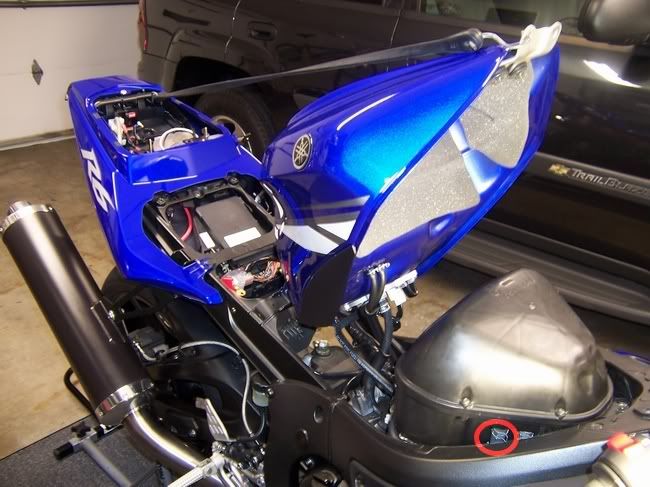 2.) Remove air box, flip it upside down and plug the hole the AIS hose connects to with a 1/2 inch cap. In this pic I already have the cap installed (circled) on the upper right hole (with it upside down as shown) and I am holding the same cap in my hand to show what it looks like before installed. Put a clamp on it.
3.) Remove plastic heat shield. VERY hard to remove and install. Make sure you remember to install it back on the bike. It is important for heat reduction. It is held on with two plastic type rivet buttons and then wires are cable tied in two locations to it. Pop out plastic rivet and cable ties and gently remove shield. Shown in pics on bike and off bike.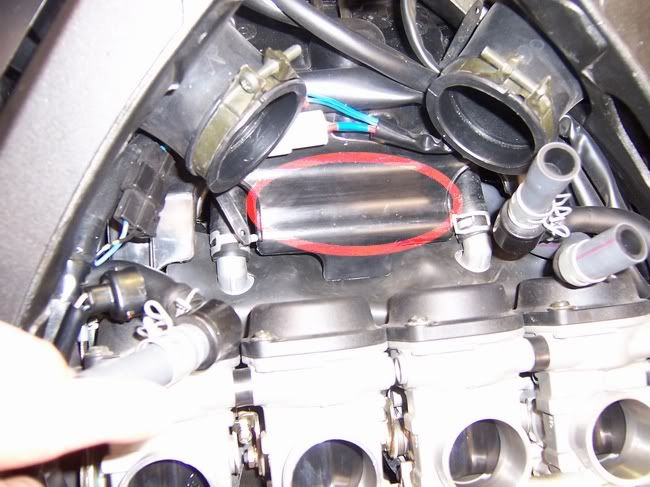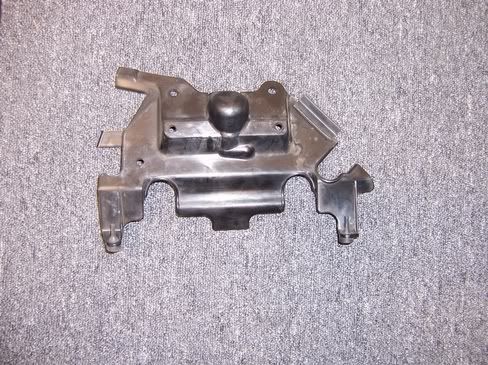 4.) Now remove the one bolt holding on the AIS(cut off valve unit). You can see it directly over radiator and get to it from front of radiator and behind front wheel. First pic is AIS on bike (circled) and the Reed covers (circled) you will soon be removing in step #6. The second pic is showing the location of the one bolt you need to remove from the AIS unit (circled area). It's hard to see in pic.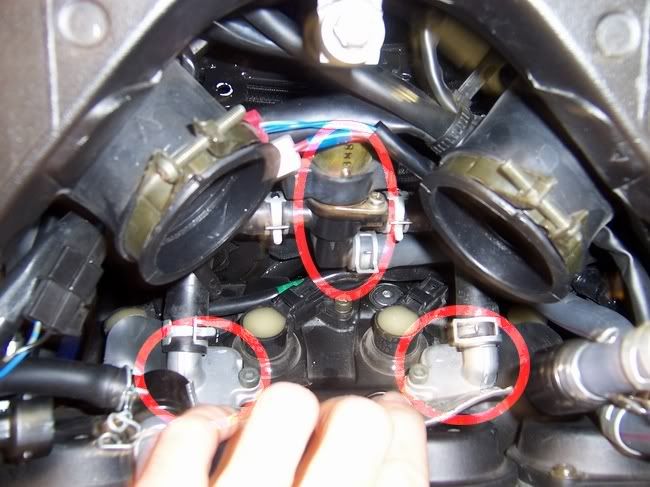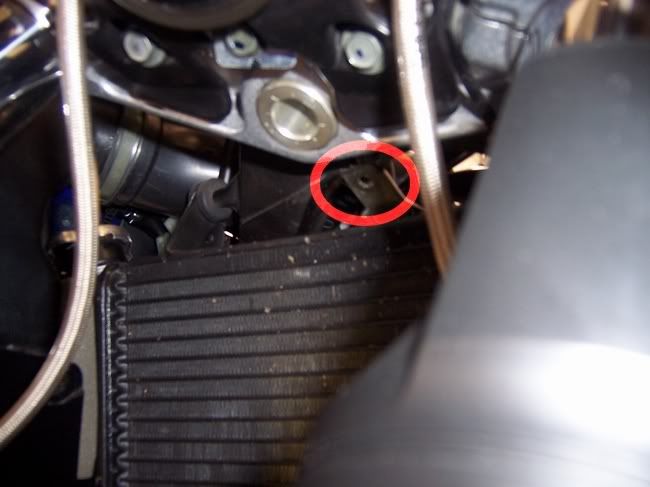 5.) Now with bolt removed slide off hose clamps on the two hoses that go to engine, disconnect wire harness and take out the AIS unit. Thats all that holds it in place. Now cable tie the wire harness that is left on bike to a safe location out of the way. I put electrical tape over it just to keep it clean.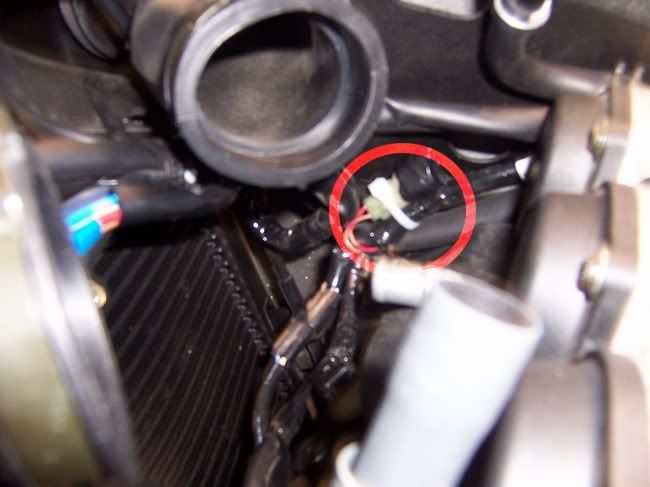 6.) Remove both reed cover plates the hoses that are connected to them shown in picture #5. (two allen bolts hold on the cover plates). Gently pry off reed plates. They should pop out fairly easy. First pic shows one in my hand. Second pic shows it removed from bike.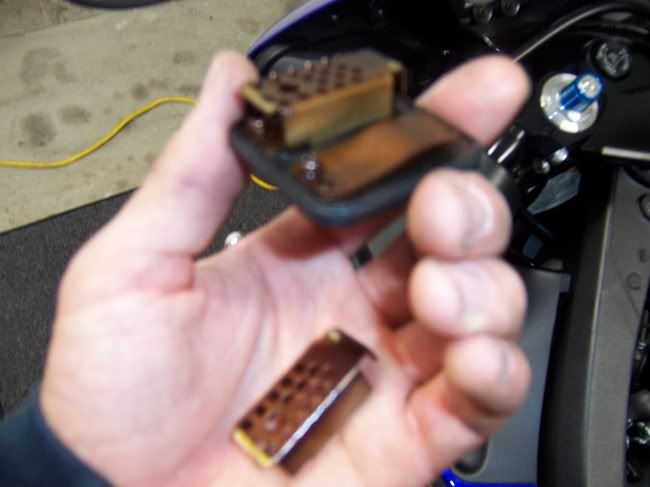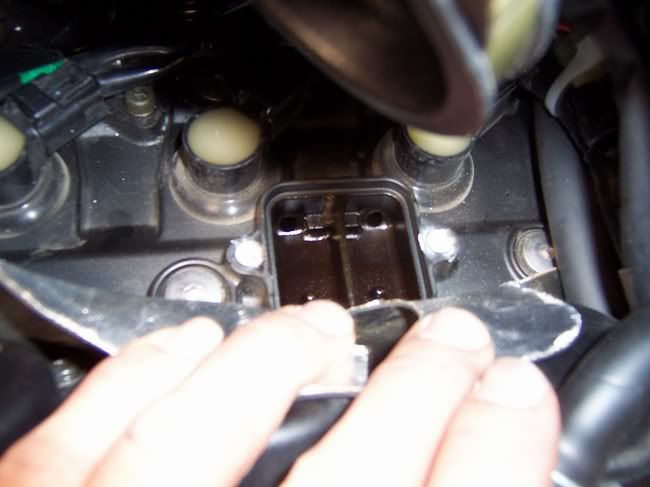 7.) Now you unscrew the tiny screw holding the curved arm in place and flip the curved arm over so when you tighten it back up with the screw it holds the reed completely shut so no air can go in or out. Make sure the reed stays centered over hole for good seal. Here is a pick of one done and one stock. The reeds on the left have been flipped and on the right is stock position.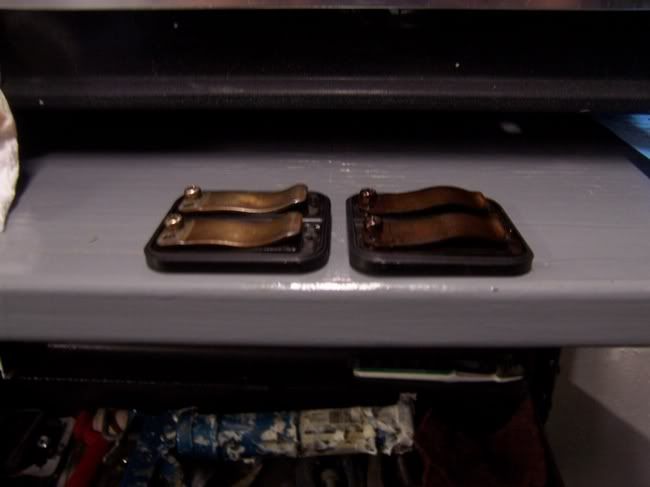 8.) Replace reed plate and plate cover. I decided to cap the holes even know there is no air flow anymore. I would think this is optional. here is a pic with everything removed and capped (circled).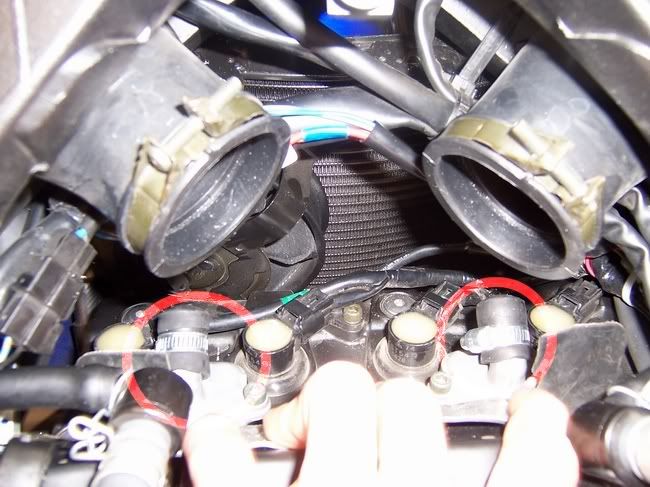 9.) Put heat shield back on exactly how you removed it. This is a pain but you need it on the bike! Put air box and tank back on and your done. here is a pic of everything removed.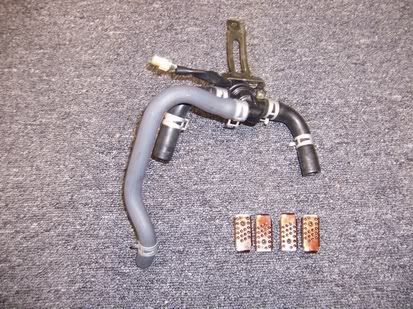 © Copyright 2005 - R6Messagenet.com - All rights reserved.