Discussion Starter
·
#1
·
Yamaha 2005 OIL CHANGE
1.Ok whats circled in red is what you have to unscrew soo DO IT!!!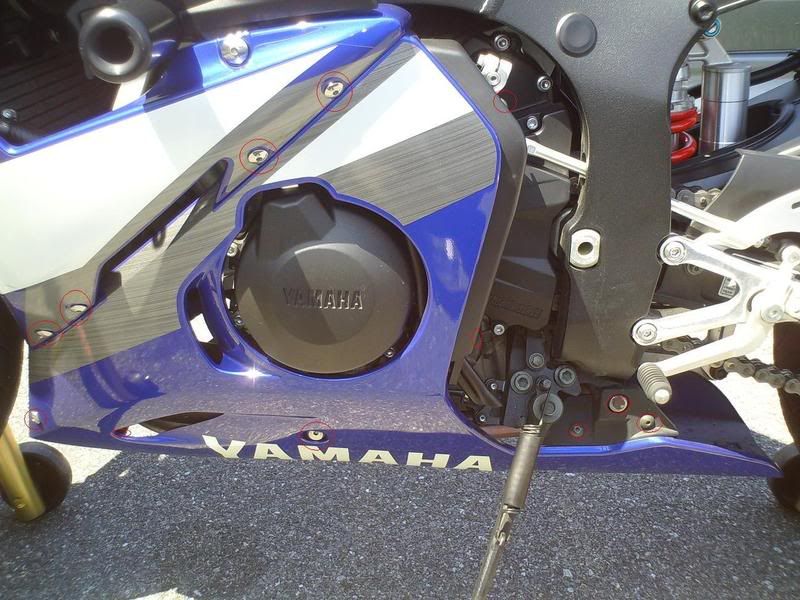 2.more things you have to unscrew soo do it! =0)
3.once thats completed everything is lose now unsnap those clips very easy to do.. should have a problem
4. thats the drain bolt unscrew it and make sure you got a pan underneath to catch the oil =0)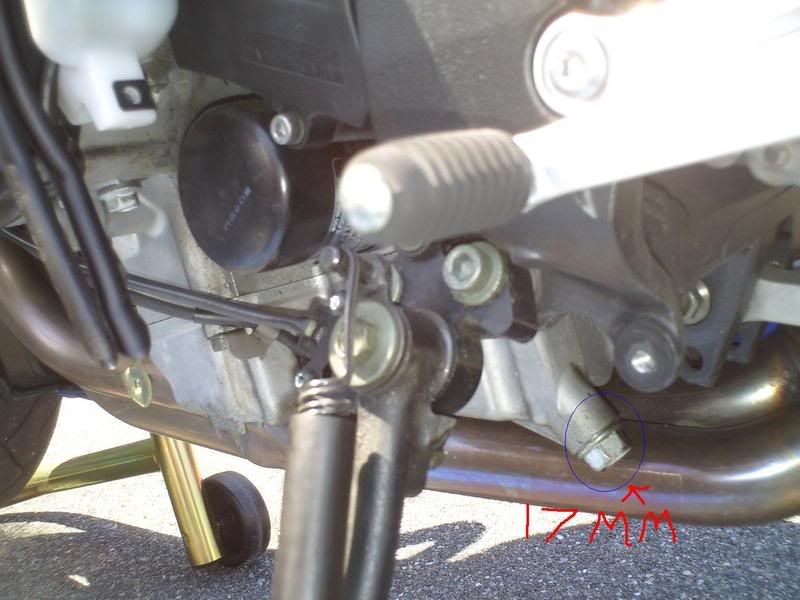 5. you will notice this is where the filter is located. I just jammed 2 holes
then got a clamp and unscrewed it. you can use those 5 buck tools but im cheap hehe... once you got everything out you can just hand torque it on =0)
no problems in the future oil changes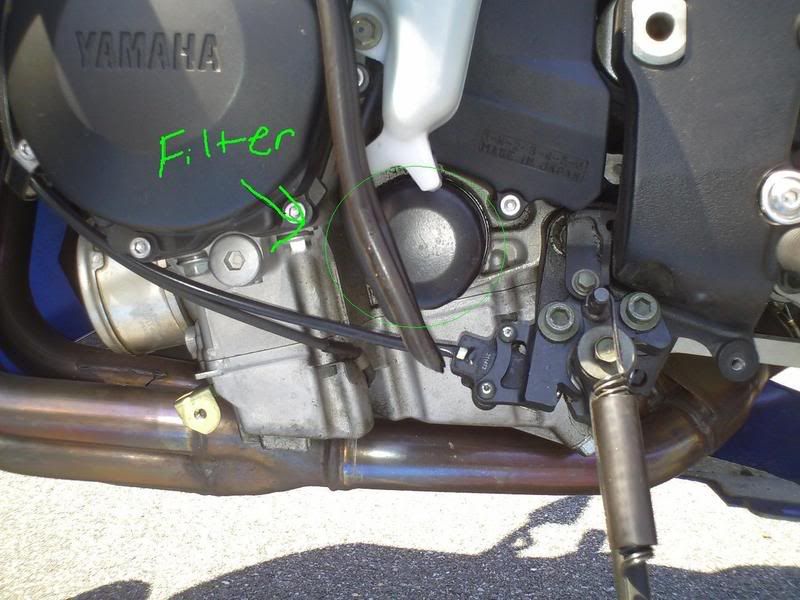 6. now drain that oil BOYeeee!
7.once completed just put everything back the way you took it off
oil fill with filter is 2.8 dont forget =0) dont use that last bottle up lol..i almost did hehe.... and make sure you put the drain bolt back before you fill that sucker up =0) I almost did hehe
hope you enjoyed this
bye =0)