Discussion Starter
·
#1
·
Well I picked up my first Sportsbike back in January, only other bike I had riden was a Honda Rebel 250 back in 1992 for a summer.
Getting a bike for me was an easy sell, gas prices, quick and reliable. but settling on a R6 was buy and large a luck of the draw. Seeing as I didn't know anything about anything when it came to sportsbikes when i needed transportation, I went on looks alone. I knew enough that a 1000 CC was just too much. So I found my baby on Craigslist, for the Price of 3,500 with 4k miles, and a salvaged Tittle. Seems the owner before me had a high side on the freeway, and insurance wrote it off.
Brought a friend with me to make sure everything was straight. and this is my before and after =)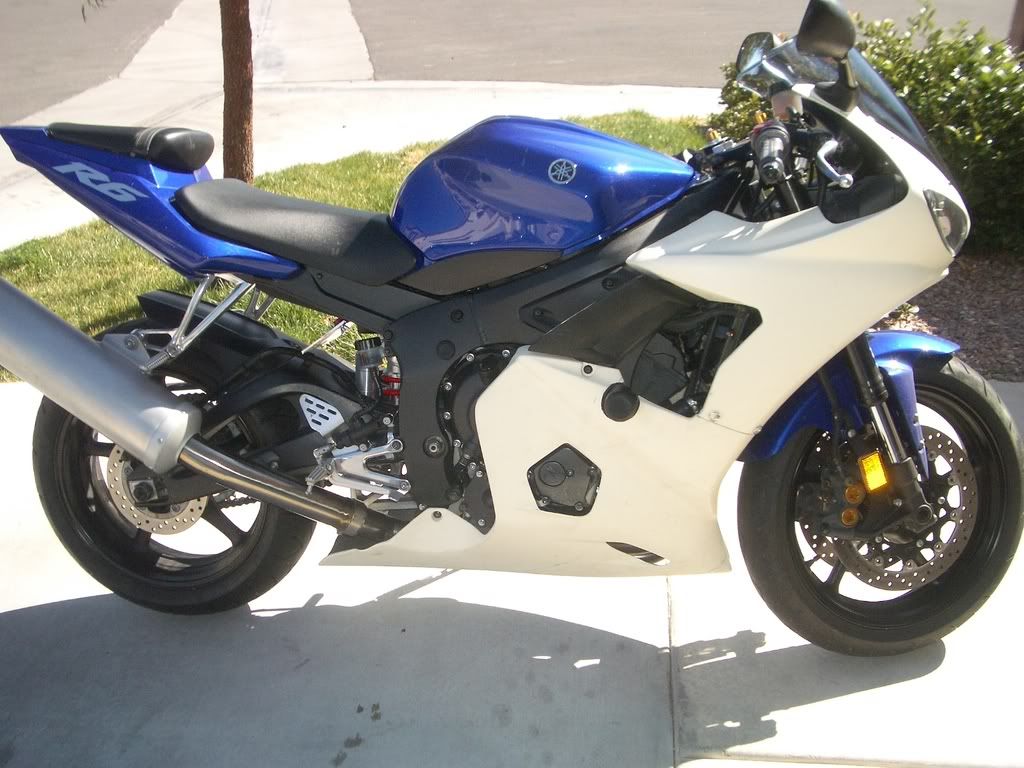 too this :bowdown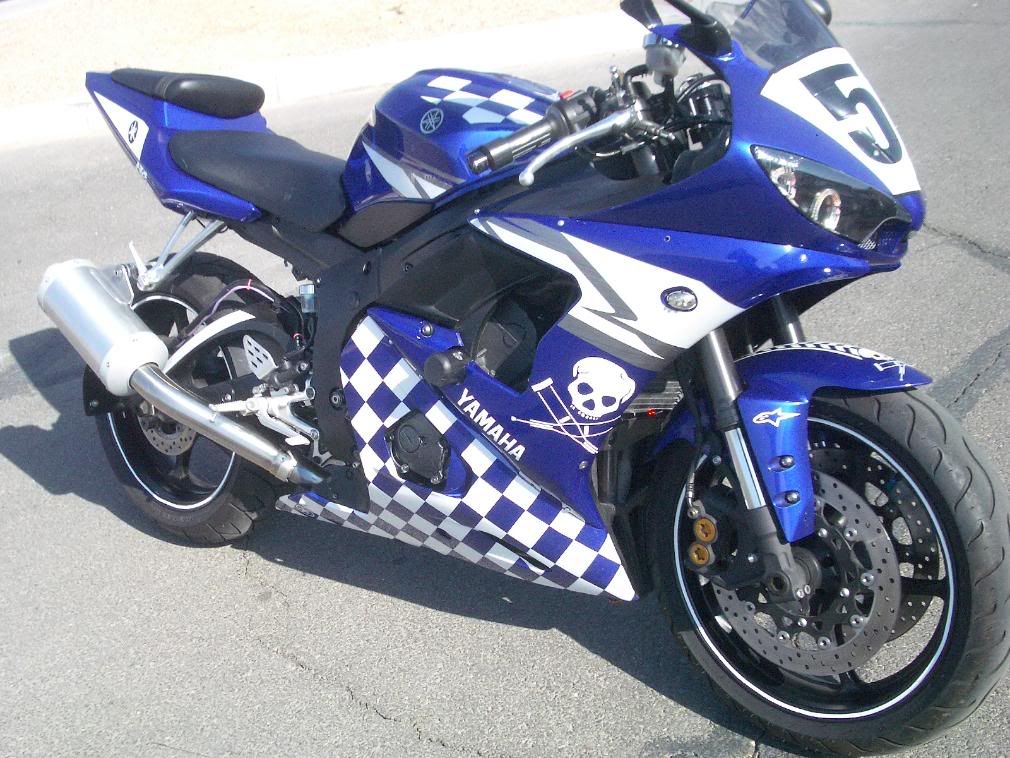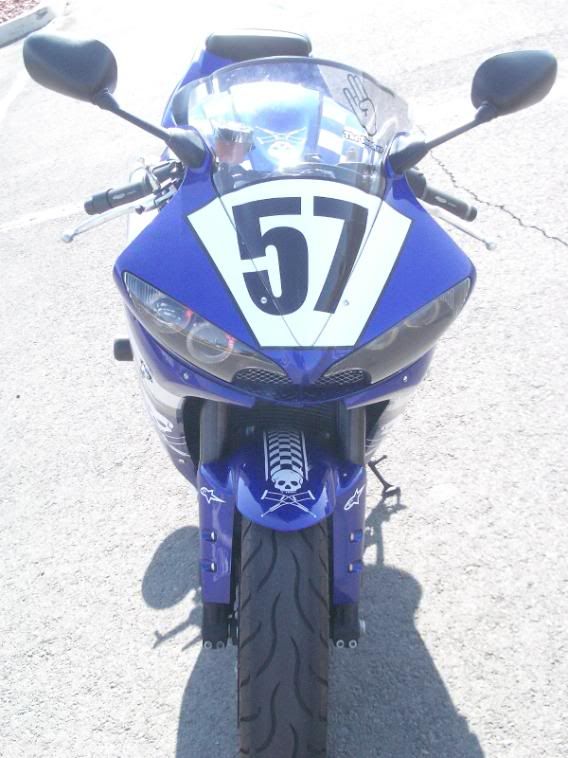 Got all new fairings and tank, custom decals that are also reflective, Halo eyes, cut and shorten my stock exhaust, Pods LED kits x 2. Over all spent 4,500 total. And its running like a champ. And i wouldn't change a thing... tho I feel in about a year from now, i might be eyeing a R1.
EQDruid