How To: FIX YOUR BROKEN FAIRINGS
---
From the Cali section. Original quick write-up by L_R6_A, followed up by PanchoR6.
You can also check C-Side Blue's thread in the quick link list. Enjoy.
Quote:
Originally Posted by L_R6_A
I know this is not the "How-To" section, but this thread is dedicated to the Cali people, so that they may keep on riding as much as possible. Ride safe fellas. But if you do end up hitting the asphalt, here is a way to fix some things up.
FIXING YOUR BROKEN FAIRINGS
First off, there are two types of plastics used to make fairings, ABS and PVC. ABS is black, while the PVC plastic is white or light grey. The ABS plastic is the easiest to fix and this write-up pertains to fairings made of ABS. PVC is similar but slightly different.
All you need is a soldering gun, some ABS plastic, some time, and lots of patience. The pen-style soldering guns I have found to work best for these repairs. You can use ABS plastic tubing, commonly used for plumbing to make these repairs. Cut the ABS tubing into several ľ inch or smaller strips to weld the broken fairings together. You can buy this by the foot for dirt cheap or look for damaged ones and you may even get them for free.
I took a few pics when I fixed my buddies ZX9 a while back when he went down in Azusa.
On the damaged fairing, begin by sanding past the paint, to where you start seeing the bare black plastic. You donít want to mix paint into your welds.
Once you sand all the paint off the damaged area, hold the broken fairing in place and stitch weld it. Look at the lower left section of this repair, just push the soldering gun about half ways through the plastic, to mend both sides of the broken plastic together.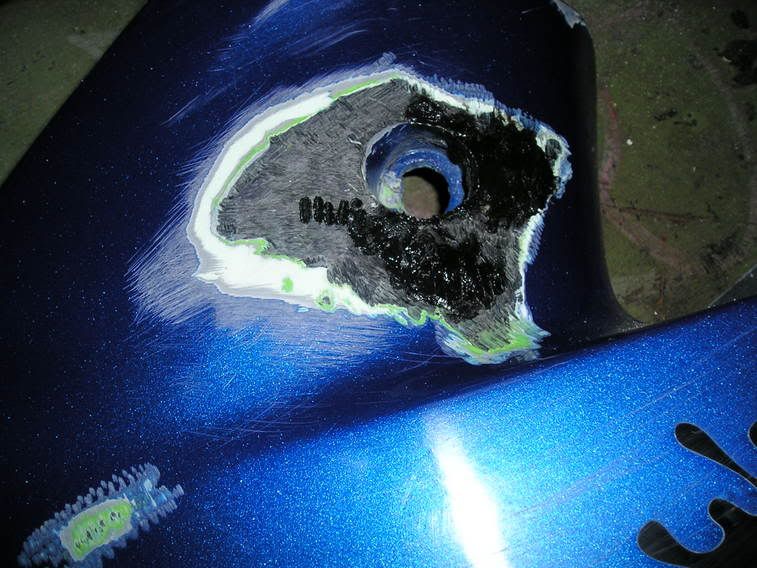 Stitch the entire broken section with little welds. When you are done stitching, then run the soldering gun along the crack. Then you begin to weld the strips of ABS that you cut from the ABS tubing. Do small pieces one at a time, and do not go too thick. When you are done with one side, repeat on the reverse side. The back side of this fairing was completely broken off.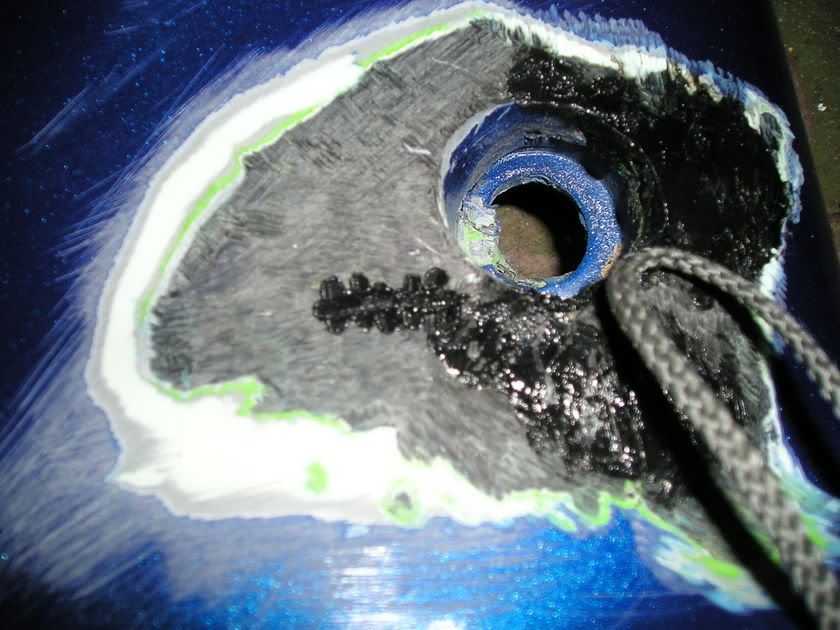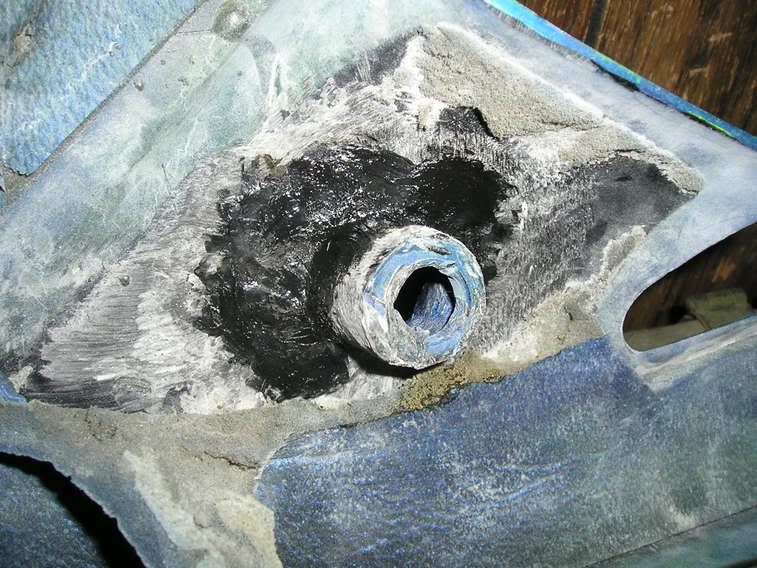 This fairing had a few broken tabs that I fabricated into it: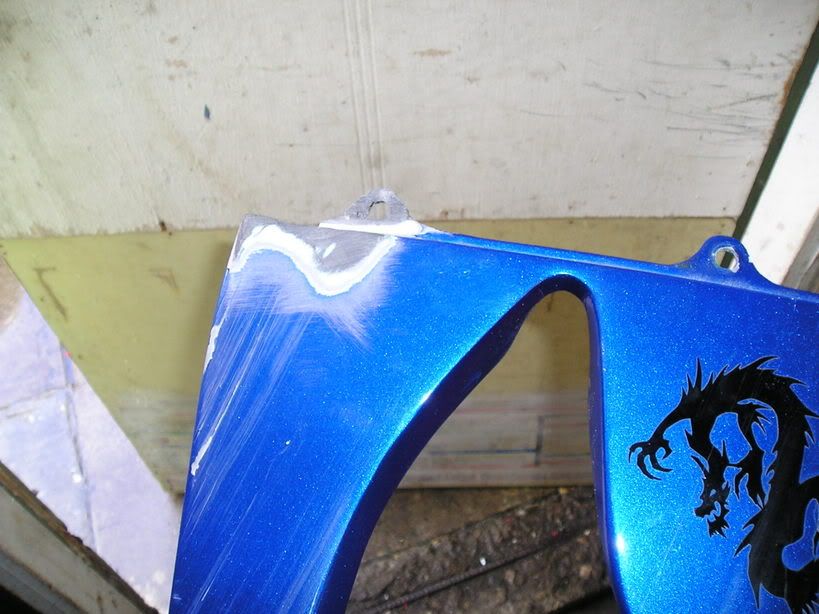 Then sand it down to block it off, and make even to the rest of the fairing.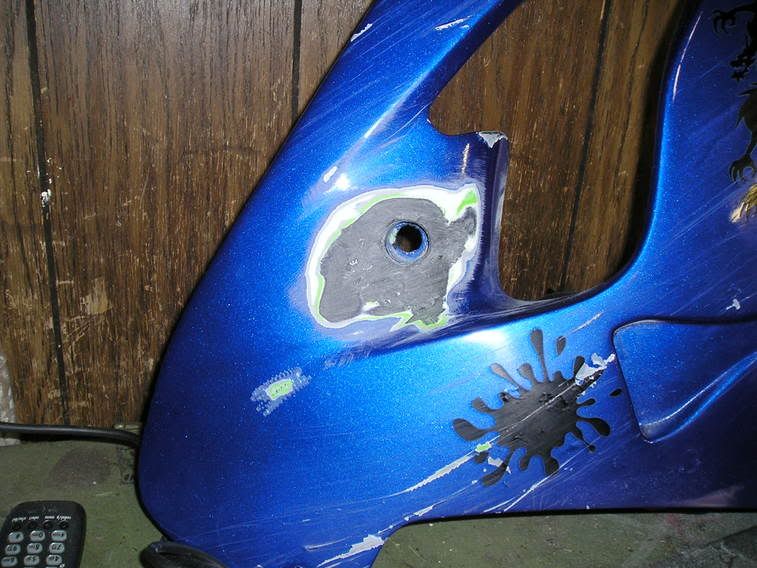 Once I sprayed it, this is what it looked like: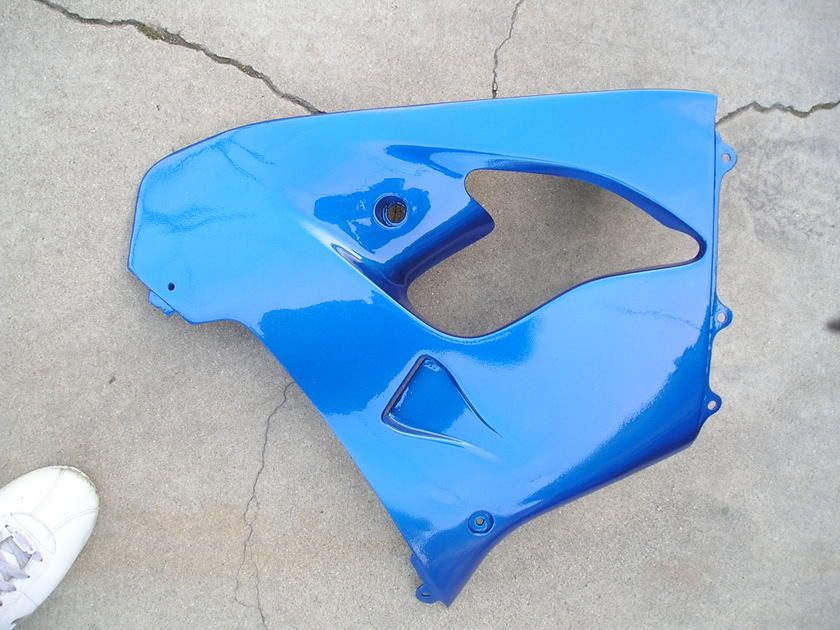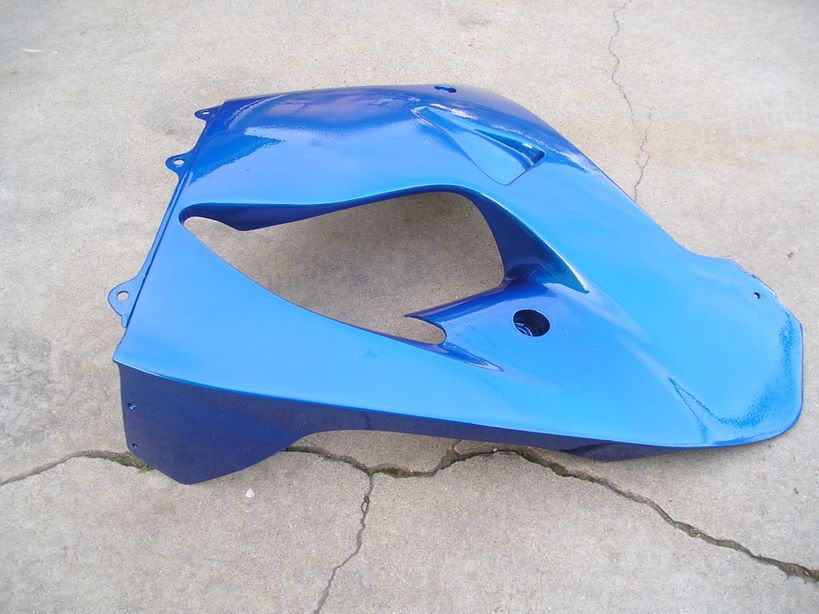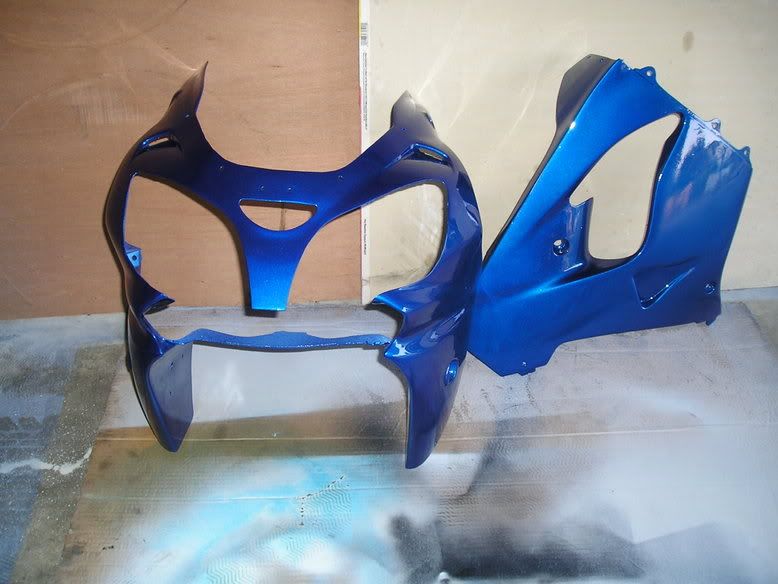 If anyone is interested in how to paint fairings, let me know, and I will post another thread on how to paint.
So here's the work i did on the R1 this weekend. Like L_R6_A said, it's time consuming, but it'll save you at least $150 bucks. Just followed Daniel's instructions really. It was a piece of cake.
ABS plastic (like $2 bucks at home depot):
Tools (soldering pen $10-15 bucks at home depot/radio shack):
So this is my fairing:
This is the one I got from LR6A (they made a perfect couple):
I cut them so that they matched up and evened the edges out, i also sanded the paint where i was going to weld:
plastic welding is a breeze, make sure you're in a well ventilated area:
the first junction done
second junction weld:
Done welding:
Sanding the rough stuff:
The finished product (well, not quite, i just need a can of color-rite)
Some other stuff i welded (this is the headlight housing... pegs broke off):
I hope this thread helps many others as it did me.....
Thanks LR6A!
---